Click here to go back to previous page
1. In order to activate a Google Play gift card, you will need to have a Google account ( you can create one here )
2. Then you will need to login into the Google Play Store ( you can find the website here )
3. Once you are there you should be able to find a "Redeem" button.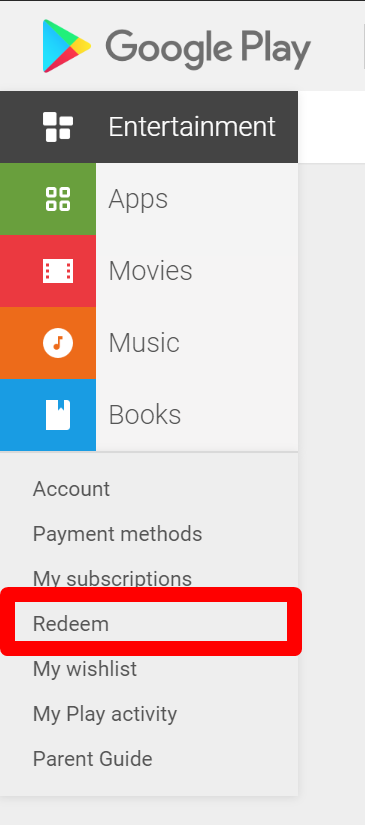 4. After you pressed the "Redeem" button a window should pop in which you will need to enter your Gift card's code.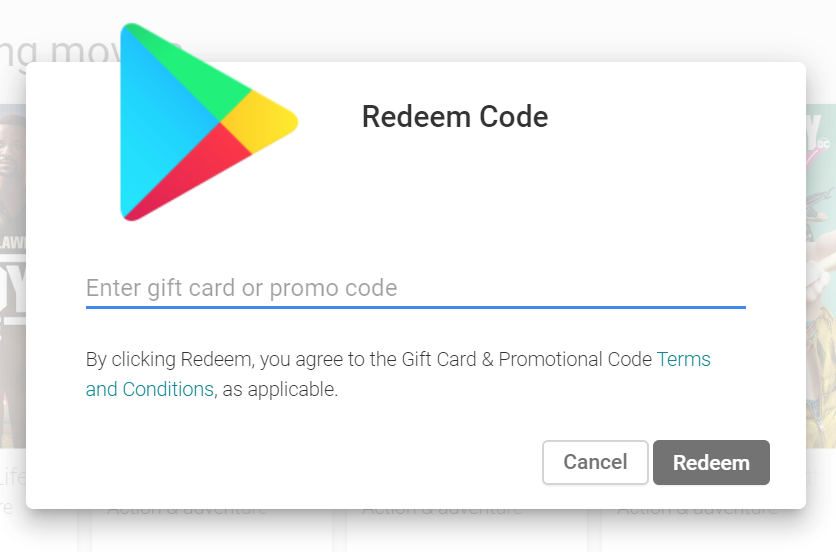 Please bear in mind that your gift card must match the region/country you are in. We suggest to always check the restriction of the gift card.